How to Enhance Downloads on Your Website?
If you started your online business directly on your website then the first and foremost items beneficial not only for you as a solopreneur but also for your site visitors are digital downloads. As a beginner, you need to know some of the advantages of digital downloads. One of the first things to mention is that digital goods have relatively lower prices. Next comes the fact that they are very handy to sell online because the Internet is an enormous market with billions of visitors and buyers inside. On the other hand, users will be thrilled to get digital files and downloads. This is because you do not provide them with a one-time purchase. But the items will last forever.
So, digital downloads are easily managed, sold, and delivered to your target audience. However, if you are just about to sell digital downloads on your website then the steps on how to enhance digital downloads on your website will be highly helpful.
Start making the notes! These steps will increase your digital download selling revenue.
Types of Digital Files to Sell on Your Website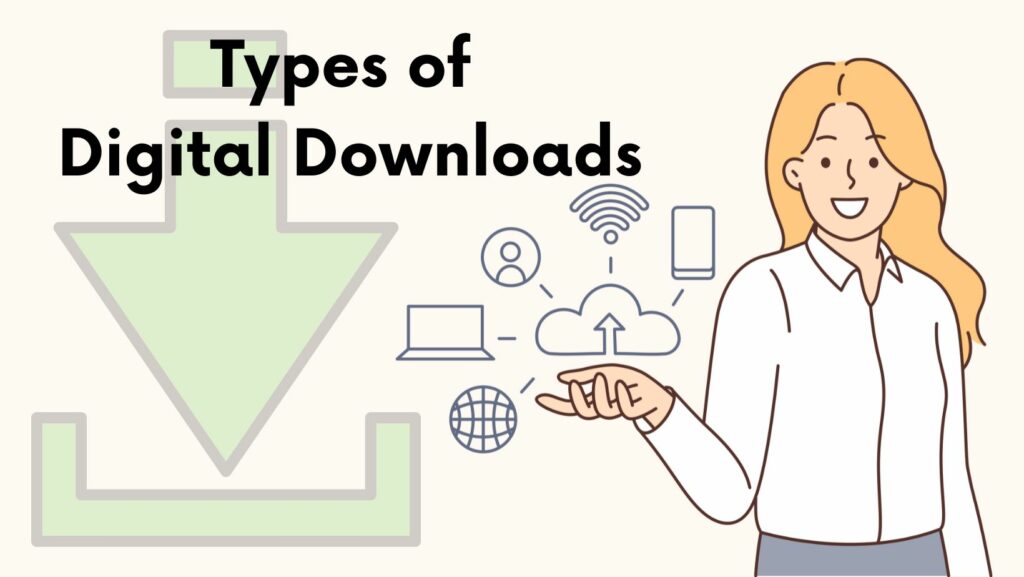 If you wonder what types of digital downloads to sell on your website then you can consider some ideas, like:
Digital media files (photo, video, audio, music, etc.) – This is a great opportunity for photo/videographers, singers, etc. to present their works and get some revenue by selling digital downloads on their websites. Not only can they present the media files as a single item but they can also sell the entire album.
Online courses – With widespread digitalization, online courses have great demand. People tend to study while sitting in their houses or at any place convenient for them. So, selling online courses as digital downloads on your website can be highly profitable.
E-books – If you are a professional writer or you have expertise in a certain topic then preparing and selling e-books is a nice idea. Reading online has various advantages. It removes the barrier of finding this or that book in the libraries. So, you can take this into account to provide your website readers with valuable e-books to purchase.
Software and WordPress plugin – If you are a software engineer or WordPress plugin developer then using your website to sell your IT products is quite beneficial. This is a kind of digital download that is always in demand.
In fact, there are other types of Digital downloads that you can present well on your website. They provide a passive income and are sometimes converted into a real business with big yearly revenue.
Benefits of Selling Digital Downloads on Your Website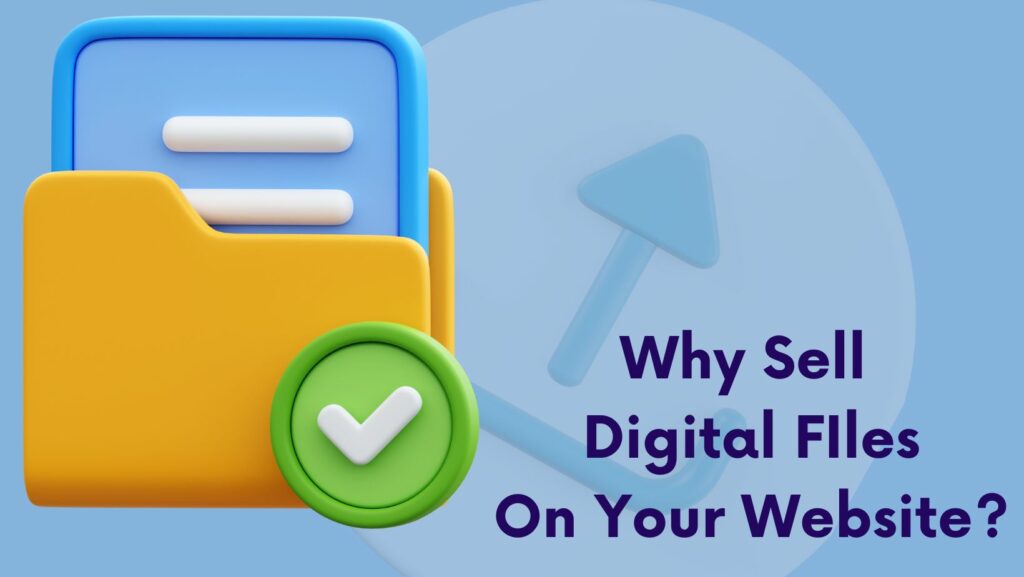 While there are different places where you can present your digital files and documents, we still assert that the most common place to sell them is your own websites. Here is why we think so.
Even though you might think that setting up an e-commerce platform is hard, we think that it is a one-time process promising greater results than you might think.
Indeed, there are other places where you can sell your digital downloads, such as various online marketplaces or SaaS services. Yet, the advantages of your own website as a unique marketplace are greater.
First of all, you have full control to decide on your own tone of voice, messaging, and brand style. Secondly, you are the only producer on your e-commerce platform without being surrounded by competitors. Next, the whole transaction, checkout, and payment systems are up to you. Moreover, you are free to manage any marketing campaign on your website. And in the end, the most important factor is that you can keep the whole revenue, surely minus the transaction fees.
Now, as you see the benefits of presenting digital files directly on your website, let us learn, what are the steps to enhance digital downloads to grow your sales and profits.
How to Enhance Downloads on Your Website?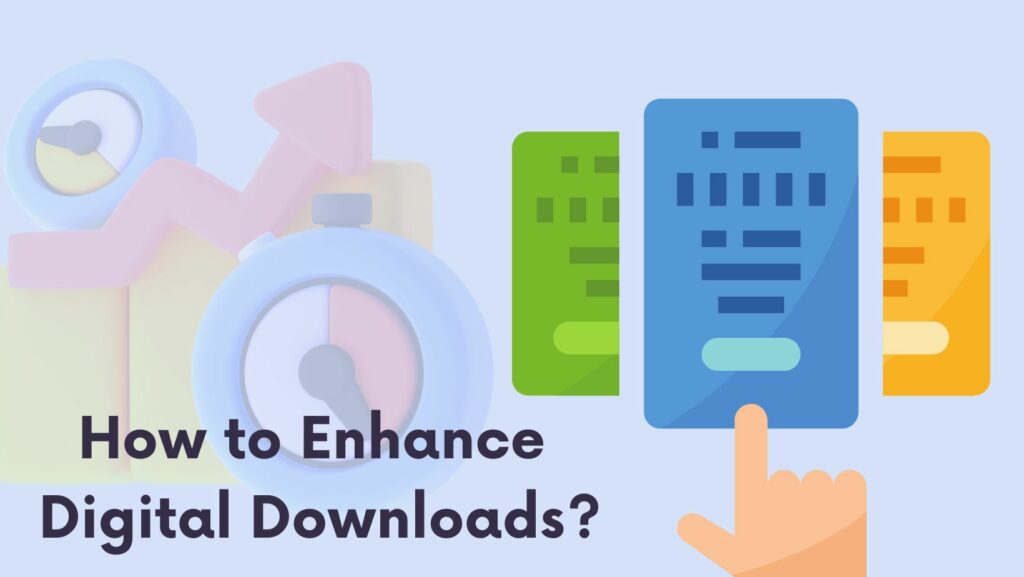 Here are the 5 tips that we have prepared for you to enhance downloads on your website.
Tip 1 – Decide on a Type of Digital Downloads
The right type of digital file and document for your audience is the number one identifier of whether you will be able to sell it or not. So, the first thing to take into account is deciding what digital file you need to sell on your website.
The item you choose must be relevant both to your passions and talents and to your target audience's pain points. So, the first thing to do before even deciding on the file format is to understand your customer needs. So, for this, you have to do a thorough customer research.
After completing this research, you must ask yourself a few questions, such as "How excited are you with the presented topic?" and "Will the customers spend money on the digital file download you present?".
Tip 2 – Spread the Word Through Email Marketing
According to statistics, Email Marketing scores ROI of more than 4400%. So, considering this fact, you can plan to promote digital downloads through emails. This method of promotion is quite affordable and easily managed leaning on your qualified leads data. As for the generated leads, you can conduct different strategies such as offering discounts and implementing a lead magnet to build your email list.
Once you have collected a good number of leads, you can start making up a working Email Marketing campaign. For this, you need to write down a sales message to engage more clients in your website and downloadable files.
Tip 3 – Make Good Use of Social Media
Social Media is so far the most famous place to promote your digital product. Thanks to the traffic coming from Social Media, you can enhance downloads on your website. Here you can consider not only paid but also a huge organic engagement that can be converted into a real purchasers' list.
Organic social media promotion enables you to build and improve relationships with your niche clients. Meanwhile, paid advertisement allows you to reach a wider audience.
Tip 4 – Create the Digital Product's Conversion Page
The product sales page is one of the irreplaceable items to have on your way to enhance downloads on your website. This is a page moving customers to more downloads which take place due to the clear product description and call-to-action buttons. The good news is that you do not need to be a professional content or copywriter to build this page and write the selling text. You just need to answer the customer's question – "Why do I need this item?". So, by giving a precise product description, and highlighting the digital downloadable file's main features and advantages, you will reach an enormous paying audience which is your biggest purpose.
Tip 5 – Get Valuable Customer Feedback and Reviews
As you may notice, the fifth tip makes a full circle of actions leading to enhancing downloads on your site. So, first, we got familiar with the research on audience needs and pain points. Now, in this step, we are going to ask them for some reviews.
In fact, the majority of online users make their purchasing decisions only by reading others' comments or feedback. In other words, people purchase an item by leaning on others' experiences.
So, another good way to promote digital downloads is to get positive reviews about the product you are going to sell.
On the other hand, this will help you to improve your product's quality based on the users's offers and opinions.
If we look at this from the user's side we will encounter another favourable aspect. And this is an improved customer experience on your website. According to the research, 90% of people like the opportunity to comment on a product and surely see the improvement based on their feedback. So, this will also benefit the transparent relationship between the seller and shopper.
You can enable them to write their reviews directly under the product description in the comment section. Or else, you may send them Google forms for more advanced offers and feedback.
Summary
Digital downloads are a great source of website traffic and passive/active income.
The above-mentioned tips will help you to perfectly engage more customers to your website by enhancing downloads on your own platform.
For those who run their websites on WordPress, we have a great option to offer. You can easily and quickly create downloadable files, share documents separately from the WordPress Media Library, as well as protect your downloadable files with a password through the WordPress file sharing and download manager plugin – Shared Files.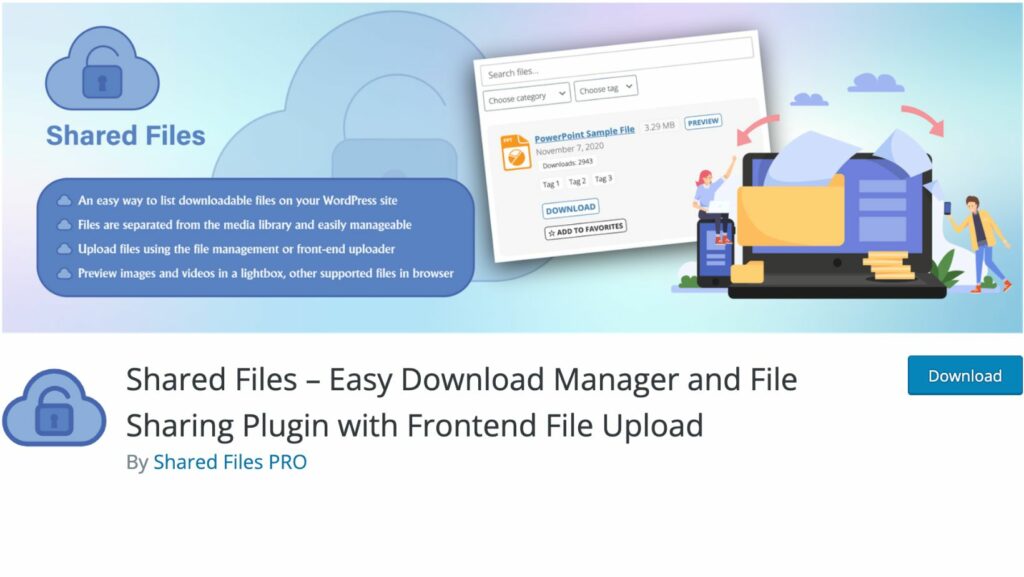 With this plugin, you can easily conduct your file management no matter they are videos, photos, PDF files, etc. This is because the plugin supports more than 20 file types. Besides, the users can easily find their needed digital documents through the categories and sub-categories you implement. And if you do not want everyone to download the file then you can limit the number of downloads per each file on WordPress.
So, take advantage of digital downloads to make a good revenue online on your own website.