How to Create a PDF Guide for Your Plugins Users
Teaching WordPress users about your newly launched plugin is a very responsible and complicated task. Meanwhile, the correctly put plan and written digital guides are the very first connection between the customers and plugin developers. They also help to sell the WordPress product by raising its awareness among online users. Thanks to PDF guides, you do not need to present your WordPress products to users one by one. Yet, there are certain points you have to take into account before writing and publishing this digital guide on your website. So, this article is meant to present you the steps on how to create PDF guide for plugin users.
Why Use PDF Guides for Your Plugin Users?
Apart from being a very handy tool for teaching a big range of audiences about your plugin, online PDF guides have other advantages for users, too. Let's see each of them separately.
Unlike other document formats, PDF files are readable on all types of devices like cell phones, notebooks, laptops, tablets, etc. These guides can be created once and used as much as you want. They do not have usage limits on a timely basis.
Besides, PDF guides are lightweight. So, they never occupy a lot of place on your device storage. Also, these files can be instantly downloaded which is the number one reason why users will be most likely engaged in your online PDF guide.
Steps to Create PDF Guides on WordPress?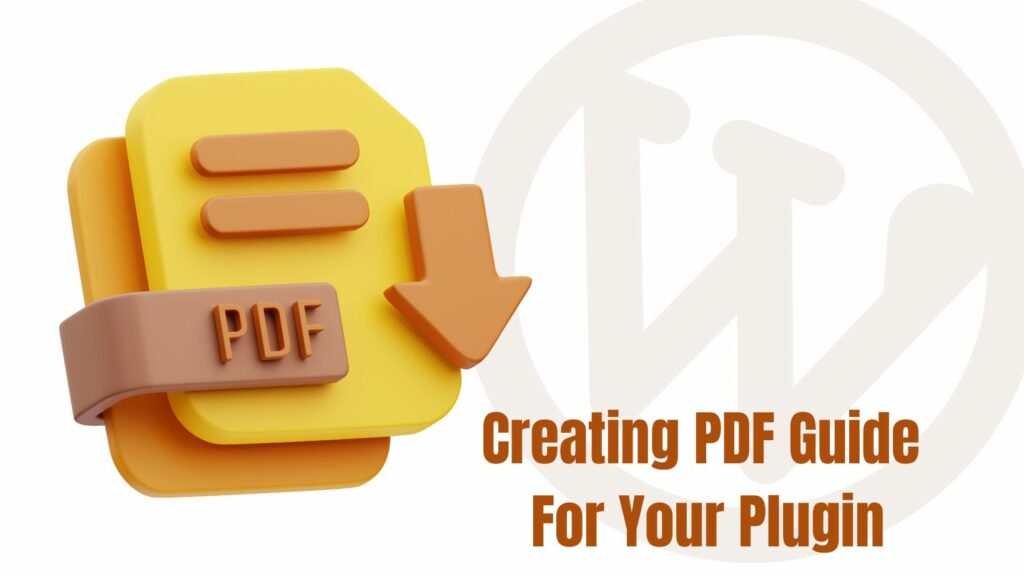 Now, as you know the main benefits and advantages of presenting an online PDF guide to your WordPress plugin users, it is time to see what are the steps to create this guide on WordPress.
1. Create an Overview
Before writing an online PDF guide you need to keep in mind that this file is meant to reach even those users who are clueless of technical innovations, WordPress, and the plugin you present. Simply put, your guide should be beginner-friendly enough to be understandable even for those lacking technical and programming skills. Taking a "soft" tone of voice without complicated terms and words, you may start writing your guide's overview. The overview plays a crucial role to attract users at first glance. So, it should contain the "what, why, and how"s of your WordPress product shortly described to move users to read the guide till the end.
2. Design the Content Sections
Anytime you create an online guide about your WordPress plugin, you must make it logically structured. This is to keep your users away from misunderstanding. Let's bring an example. For instance, you present a guide for a directory plugin. So, your guide should not start with showcasing the ready-made directory. Instead, you need to write your guide by first presenting the plugin's activating process, then its features, the step-by-step directory-building process, and after all the built directory on WordPress.
So, if you tend to teach with an online PDF guide, then putting the included sections logically is a must.
3. Align the Subsections
Remember, how many times have you thrown away a flat and long article that seemed would not end after all? This is what people do with a guide without subsections. So, putting wordy paragraphs into small subsections will help you grab users' attention effortlessly.
4. Explain with Screenshots and Images
The majority of WordPress users are visuals. So, presenting only a long text without media files can be confusing and at least, not effective. Here is where the dashboard and process screenshots and other images come in handy. The ideal way to present an online PDF guide to your plugin users is a combination of visual and written content. Besides, you can edit the inserted screenshots and images by adding colorful arrows, labels, circles, or other notes to them to be more impressive and understandable.
5. Demo
Continuing the topic about the importance of visual content we would like to spot that including the plugin's demo version or its URL is very effective. After reading a long description, people will most likely want to see the plugin in action. Here is where the demo version will come in handy. So, consider adding it to your online PDF guide, too.
6. Include Other Components
Although the instructions and screenshots' parts are the root of the matter undeniably, there are other components that will help to make your online PDF guide more attractive. Those are useful extras, such as a table of contents, summaries for separate sections, etc.
The table of content will help the users easily navigate through your guide. This is a highly recommended component especially if your PDF file consists of a big number of sections and subsections.
Also, the section summary will help your users save their time. They can be added after the section to shortly inform people which points were touched in the paragraph.
7. Documentation
Any plugin developer will assert that having well-designed and comprehensive plugin documentation helps to sell the product instantly. This is because Documentation is your WordPress product's core guideline demonstrating the way your plugin works and the whole heavy development process your WP product has passed. Besides, good documentation helps to save the Customer Support Department's work time. Having thorough documentation in hand people will not contact the support service any time they need to complete small manual tasks with your plugin.
You can add the URL to your plugin's documentation to your PDF guide for making it more productive.
8. FAQ
If you want to implement a lively and interactive detail in your plugin's usage guide adding FAQs is a good way to go. Directly in the FAQ section, you can present the commonly asked questions and their answers. This will show that you are always in touch with the current clients which will encourage others to start using your plugin.
9. Support Section
What if your plugin users face a problem they do not find the solution either in your PDF guide or in the documentation? Obviously, they will try to find a support specialist for technical assistance. So, including a support section, forum link, or help desk in your PDF guide is an interactive way to keep up with your users meanwhile helping them to continue their smooth operation with your WP product.
10. Glossary
As you write your online plugin guide for complete WordPress-beginners first, you should take into account that the majority may be unconscious of some technical and WordPress-related terms. So, having a Glossary section within your guide is essential. This will serve as a quick reference to the phrases users do not understand after the first time reading your guide.
How to Make a Downloadable PDF Guide on WordPress?
We have already discussed the must-have components of online PDF guides for your WordPress product. So, one might ask – "How to implement this guideline to my WordPress site?".
Here you can highly lean on a great download manager plugin called Shared Files.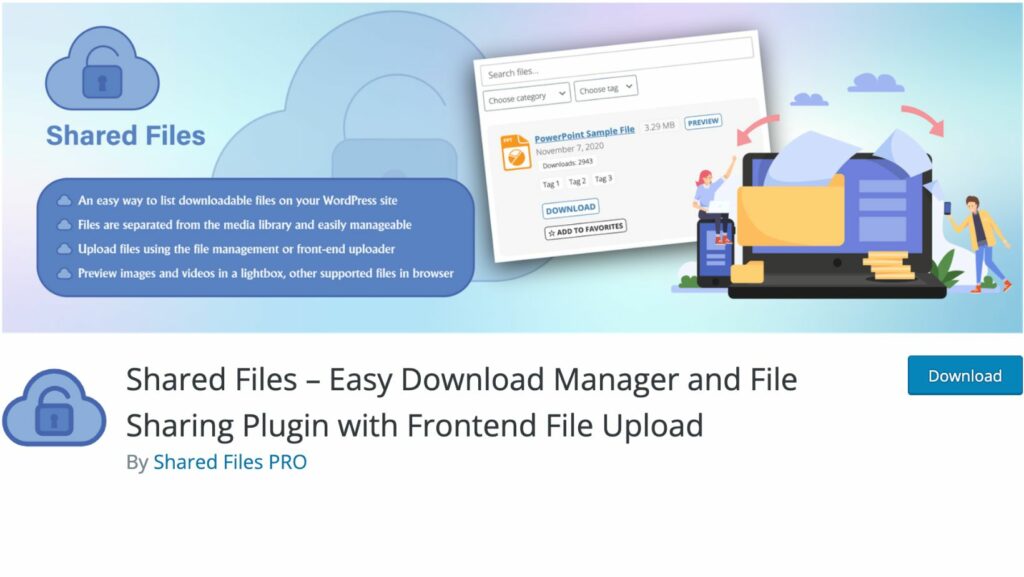 This file sharing plugin helps to list and manage downloadable files in a quick manner.
So, this is an ideal and easy-to-use tool for adding your ready-made plugin guide to your website. Moreover, this file will be separate from the default Media Library. In addition, you have an opportunity to upload your PDF file directly with the front-end uploader, as well as manage, preview, and search for it without effort.
Steps to Make a Downloadable PDF Guide on WordPress
Now, let's complete the process of uploading a downloadable PDF Guide on your WordPress site.
For this, you need to have the Shared Files plugin activated on your WordPress site beforehand.
After that, you have to enter the "File Management" section.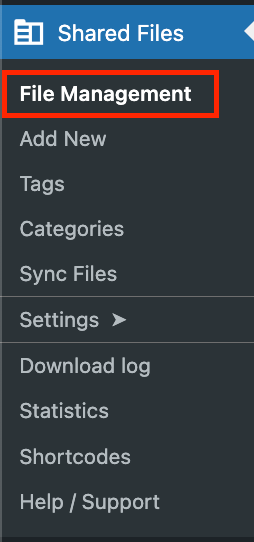 Here you will find the "Add New File" field. These are the very beginning steps to add your online PDF guide to your WordPress site.
Moving forward you have to decide on your PDF Guide's title and enter "File Info" with these components:
Uploading your PDF File with a maximum size of 999 MB or putting its URL into the "External URL" section.
Entering the filing date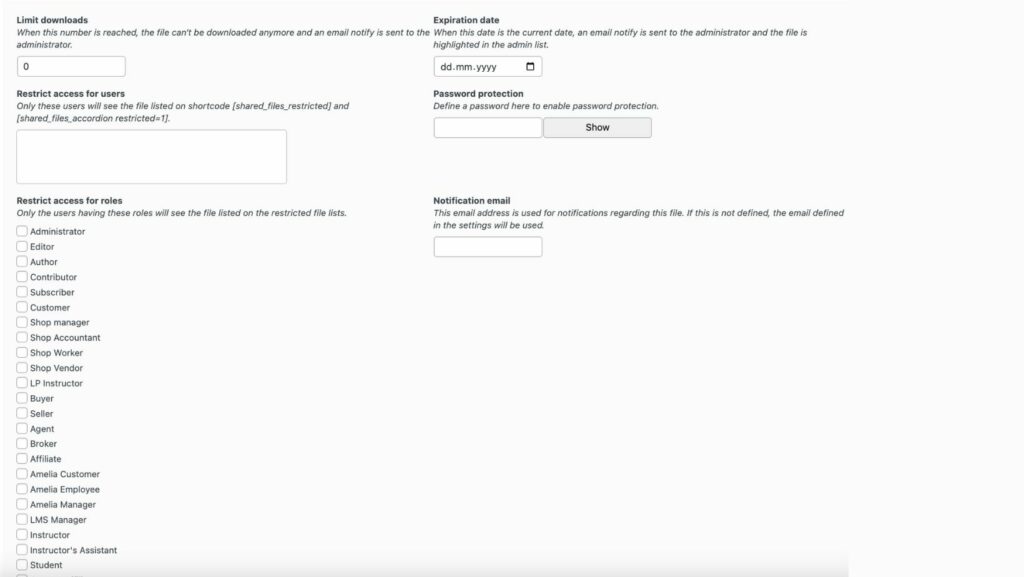 If you completed the needed components for uploading your online PDF guide then you can "Publish" the file.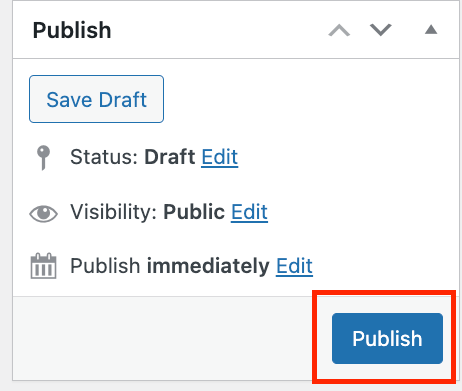 The plugin's default "Shortcodes" will help you to place your PDF file wherever you want on your website. You just have to copy the shortcode from the uploaded and published file and paste it into the existing or newly added post or page.

Simple process and quick results. This is what WordPress users always seek in a certain product they choose to use.
To Wrap Things Up…
To summarize this article, we would like to mention that an online PDF guide is one of the most important elements to start selling your WordPress plugin effectively. Along with numerous benefits, it provides useful and helpful tips to those who are about to install it on their WordPress sites.
Also, if you want to find an easy solution to add your plugin's online guide to your website's page or post then the file manager plugin like Shared Files is the second-to-none tool for you.