10+ Effective Ways to Engage Visitors to Your Website
In the era of digitalization, it is very vital to keep your business site unique and attractive. Indeed, how many times you have got bored when visiting a new website due to many factors, such as content, user experience, etc.? So, what is quite clear – when creating and running a website you should not only focus on the fact that "Content is King", but also give your site visitors a big reason to come back again every single time. Thus, in this article, we are going to present 10+ effective ways to engage visitors to your website.
1. Content is King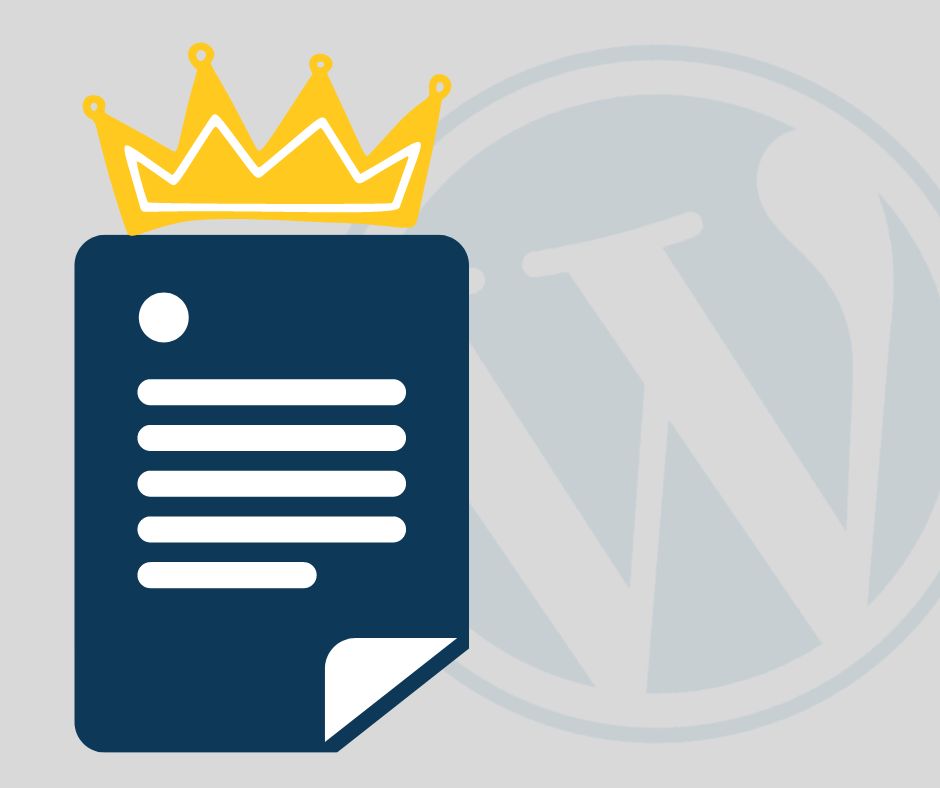 Before starting your marketing campaign to engage more visitors you must pay attention to content. Without having good content you can not boost user engagement and interaction. Thus, there are certain tips you can follow to create high-quality content on your WordPress site. The first and foremost step is finding out the topic and tone of voice which is the best match for your business or company. You must not choose the content type because it works for others well. But you need to select it based on your activity type or target audience.
Next, you need to present an attractive visualization. This includes media files, posters, banners, etc. that will engage the visitors at first sight.
Aside from this, you should make your website content mobile-friendly. In addition, the right CTAs leading website visitors to certain actions, work great on an online space.
Also, it is of big importance to follow site statics to understand the users' most preferred and active time on your website. You can also make some experiments with posting times to reach your desired outcomes.
2. Build a Strong Community on Your Website
You might wonder why Social Networks are so popular among online users. Answering the question, let's understand what Social Media gives people to get quite great outcomes. So, one factor that engages users on these platforms is the feeling of being a part of a big community. This includes the ability to comment on each other, discuss different topics, share experiences, etc. So, why not try this on your website to engage more visitors?
Even if you run a small business you can still implement a social hub to your WordPress website through different plugins. This will also benefit content sharing which will bring your site enormous traffic from various platforms.
3. Share Files on WordPress Website
Another effective way to engage visitors to your website is by sharing downloadable files with them. People will highly appreciate the opportunity to download valuable files referring to online education, entertainment, or else images, videos, etc. Also, it would be perfect to enable the users to manage their files, find them quickly, securely, and easily, as well as get them organized on WordPress.
What File Sharing Plugin to Use on WordPress?
To help visitors navigate your WP site files you can totally lean on a well-functioned and feature-rich WordPress file sharing plugin called Shared Files Pro.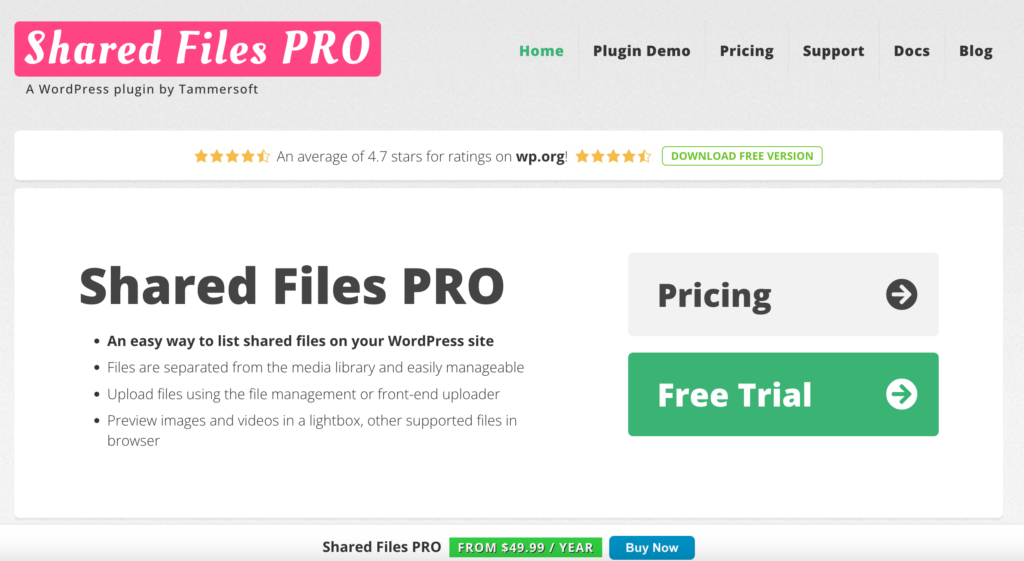 With this download manager plugin, you will be able to share files in different formats, such as:
PDF
XLS
PowerPoint
Word
IMG
YouTube videos
Also, Shared Files Pro gives users the opportunity to conduct WordPress file download, search and preview documents, upload files from the front end, manage media files and documents, get significant statistics, etc.
This file manager plugin is available both with a free version on WordPress Plugin Directory and paid version with affordable Pro packages.
4. Present Paid Memberships and Subscriptions
With paid memberships and subscriptions, you can not only make some income from your website or blog but also gain new visitors. Yet, the most essential aspect to think of is whether the offered content or experience is worth paying for. So, this is a two-sided question for you to present quality content or a product and a user to pay for. When the prompt to a registration process can be just the interest in your website, your offers should make the initial sales and customer retention.
5. Pass Free Webinars and Online Courses
Free webinars, online courses, and seminars are good ways to not only teach people a valuable piece of information but also present your products and services. In this way, you will kill two birds with one stone. This kind of activity on websites assists you to interact with your target audience and engage them effectively.
6. Try Competitions and Giveaways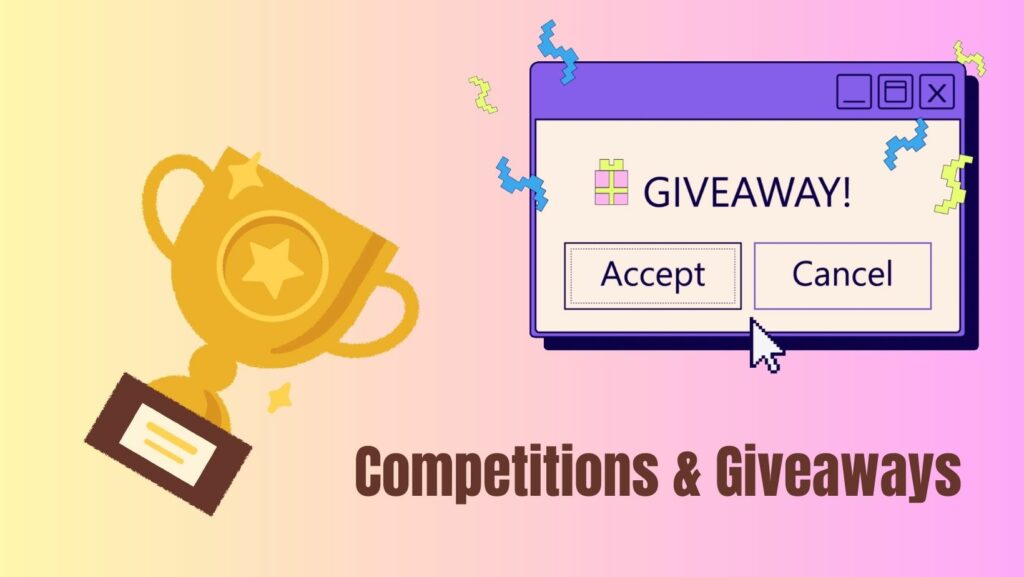 According to statistics, over 50% of online users like being engaged in competitions and giveaways. Moreover, the characteristics of competition are a part of each and every human. That is why, people often watch sports meetings, play various games, etc.
For instance, you can organize a photo or video contest where different users have to vote for a certain participant. Based on the visitors' behaviors competitions and giveaways will highly raise your website user engagement rate.
7. Include Online Quizzes and Games
In fact, such leisure time activities as viral quizzes and online games greatly impact WordPress website engagement. While they might not be suitable for any business type they are increasingly becoming a common source of online traffic in the aspect of user interest and website content sharing.
If you wonder to find a good WordPress quiz plugin then Quiz Maker can be your best choice.
8. Ensure Easy Commenting Process
When visiting and reading your WP site content people like to express their feelings by leaving comments. So, one of the most common ways of user interaction is commenting. Thus, in order to ensure a good user experience it is important to improve commenting process. Here, you should remove all the unwanted obstacles, such as required sign-up or CAPTCHAs. Besides, it would be better to create quick navigation on your WordPress site.
9. Integrate User Comments and Mentions from Social Networks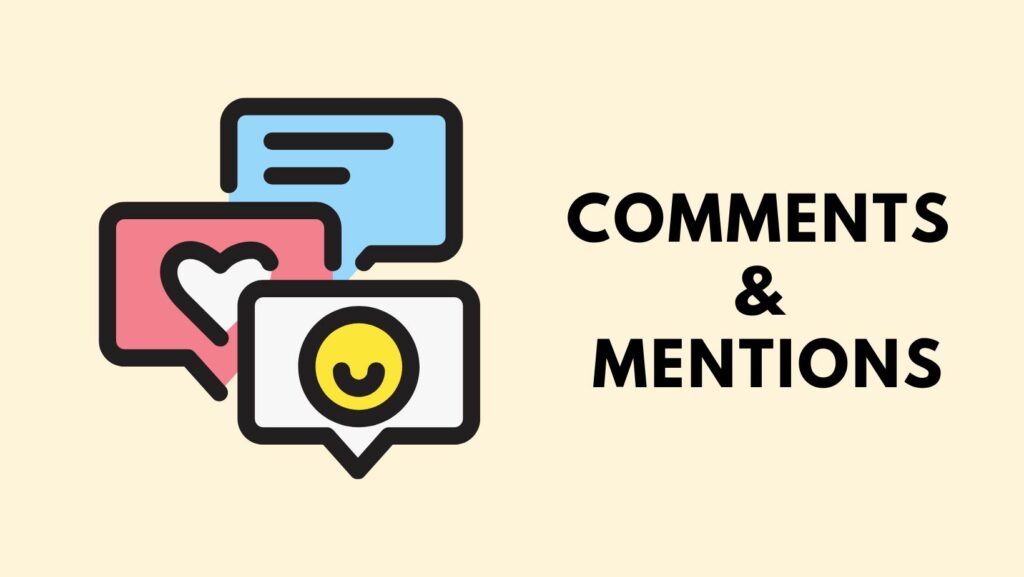 Although it is great to get comments directly on your website posts sometimes people forget about this or do not interact with your content there. That is why integrating user comments and mentions from different Social Networks comes in handy. Website owners often take this action because they receive many discussions and comments on Social Media like Facebook, Twitter, Instagram, etc., and can not get them on their website. So, in order to show those discussions they start to integrate Social Media comments and mentions to show the rest of the site visitors that there is a stable community who likes and interacts with a brand.
10. Take Users' Submissions Into Account
Even though you might have an arranged and proven effective WP site content plan it is sometimes crucial to consider website users' submissions and offers. In this way, you can enable your visitors or registered users to propose their content such as articles, user-generated images, and videos, and submit them to your website. This is an encouraging factor that will motivate your users to come back again as well as will attract those visitors who look for a platform to express themselves.
11. Mix Online and Offline Marketing Through QR Codes
Another way to boost traffic to your website is using this black-and-white square images called QR codes. As a website advertiser, you can stick your site QR codes in public areas, on posters, or on billboards. These are unique Call-to-Action buttons used to directly lead people to your site by just scanning the code with a mobile device. In this way, your website will go beyond an online platform and be accessible even if people were not meant to search for it in the Search Engine or simply do not know your domain name.
To Wrap Things Up…
So, in this article, we have told you about the comprehensive activity plan to increase website engagement. Each of these tips is taken from successful examples and should be matched with your business or company interests. As you understood content is the most crucial aspect of any website but with the rising online competition, it is not enough to attract more visitors. So, along with quality content, you should approve the best user experience by offering online visitors a digital community to interact with as well as a platform to pass their time. So, for this, we can divide the suggested tips into two main categories:
Building a growing community with paid subscriptions and memberships, a smooth commenting process, Social Media mentions integrations, as well as accepting user-generated content on your website.
Ensuring the best user experience with your mobile-friendly website, shared files, correctly inserted CTAs, entertaining activities (quizzes, online games, competitions, and giveaways), and educational materials like webinars or online courses.
In fact, before implementing these website engagement ideas into its growth plan you need to pay attention to your resources and the target audience you are going to obtain. This is because each business has to set its own marketing plan and activity sequence based on different aspects, such as budget, the sphere of operation, or desired outcomes.
All in all, being a powerful Content Management System WordPress enables website owners to implement these strategies with minimal investment. This is because the platform provides both free and paid plugins to reach potential success in a quite simple way.